RUSTIC ELEGANCE

PAUL'S CABIN and PAUL'S LODGE are neighboring properties on crystal-clear Skaneateles Lake ... the crown jewel of the Finger Lakes .... one of the most stunning lakes in the world.

Both homes are set a mile off the nearest road in a deep forest setting on 400 feet of exclusive waterfront. Peaceful, elegant properties .... Paul's Cabin and Paul's Lodge offer meticulous accommodations for families and friends to share precious, quiet moments together.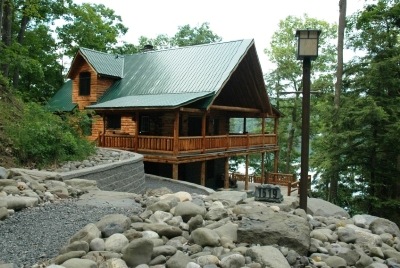 PAUL'S CABIN is a luxury log home built in 2006. The Cabin has four bedrooms and three bathrooms. Guests who enjoy nature but also enjoy modern conveniences are attracted to Paul's Cabin. We like to call it "fantasy camping". The Cabin is 2500 square feet, and the outdoor living space includes 3000 square feet of decking.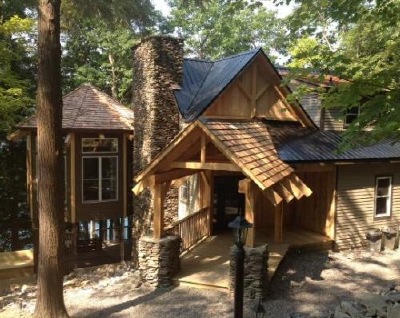 PAUL'S LODGE is the timber frame home next door. It is a private spa secluded on Skaneateles. Spa, art, wine and music theme this treasure. Paul's Lodge has 4/5 bedrooms and three baths. It opened July 21, 2012.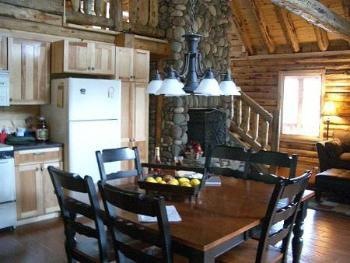 .... imagine a vacation in the wilderness on one of America's most exclusive lakes -- the resting spots for Presidents, movie stars and professional athletes.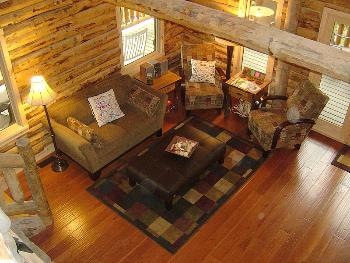 .... enjoy a stay in a new log or timber frame home elegantly appointed and meticulously clean. Upon arrival, you'll enjoy the clean, fresh air both outside and inside our clean homes.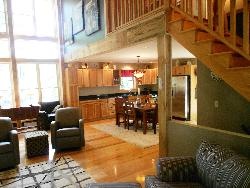 .... share modern luxuries while enjoying nature. Both properties are unique but similar. The Cabin has a home theater, fitness gym, campfire perch, and a Sirius/Ipod sound system throughout the property.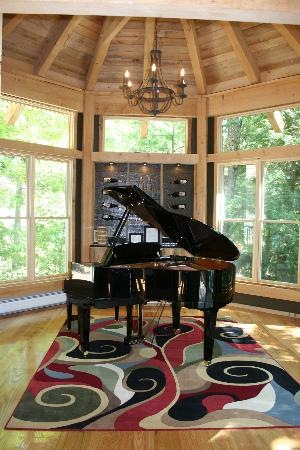 The Lodge has a spa, player grand piano and a wine cellar. Both properties are air conditioned with wifi internet. Both are unique yet similar.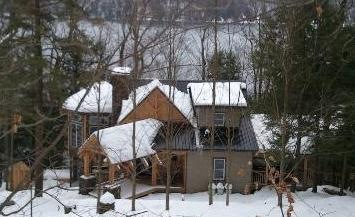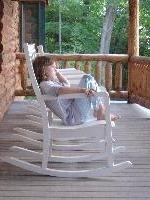 .... relax on the covered porches among the deer and turkey while waiting to go fishing, boating or swimming on one of the world's most pristine waters.


.... escape from the hot, humid summer air while refreshing yourself with the shaded lake breezes.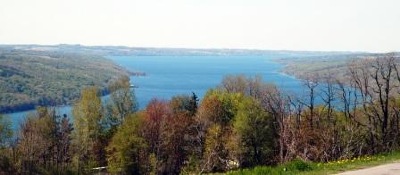 .... experience the fall colors, the mature hardwoods and listen to nature's quiet voice before she slows down for winter. Or be there when she comes alive in the spring time.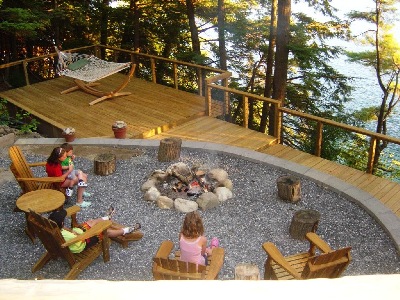 ...campfires at Paul's Cabin are unique. Our elevated campfire area overlooks Skaneateles. The lake is so clear, you can literally see the fish swim by. At night time, the surrounding trees are illuminated creating a magical setting. We provide unlimited firewood.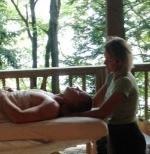 ... melt with spa treatments at Paul's Lodge while enjoying one of Dr. Frank's award-winning Finger Lakes wines.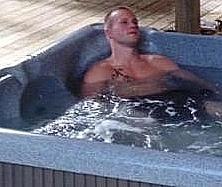 ... totally relax at Paul's Lodge with the spa amenities: hot tub, sauna, outdoor shower, massage table and outdoor fireplace. Paul's Cabin has a hot tub too!

... indulge in Paul's service connections including a fantastic massage therapist or a four star executive chef who will cater to the properties.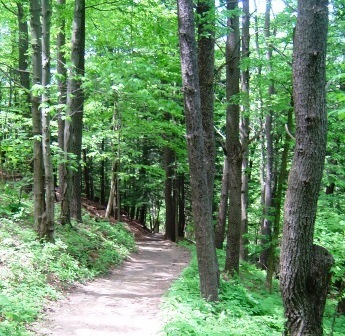 ... hike through the forest for miles and explore gorges, streams, waterfalls and beautiful sights.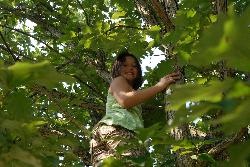 ... climb a tree or two. There are thousands to choose from.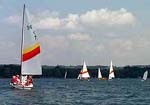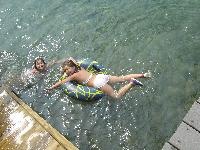 .... swim in Skaneateles Lake, the purest lake in America. Notice the crystal clear spring fed waters and limestone floor of the most beautiful lake you've ever seen.

.... ......fish Skaneateles, the lake that produced the largest lake trout ever taken in NY State.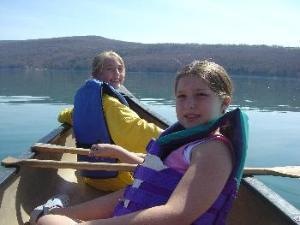 ... boat. Skaneateles is a great lake for boating along it's 20 miles. Sailboats, canoes, cayaks -- or even ask about Paul's Pontoon. There's nothing like tubing on a hot summer day.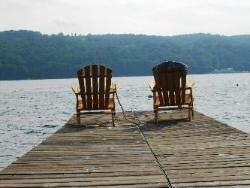 .... chill. Sometimes you just like to relax... to sit on the lake and breathe in the cool, fresh breezes all the way down to your toes.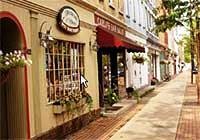 ..... explore the Village of Skaneateles with its unique shops, boutiques and world class restaurants. Take a drive along the popular Routes 5 and 20 while exploring the wine country, rolling hills, gorges and the Finger Lakes Region of beautiful Upstate New York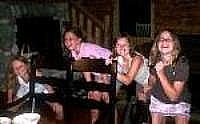 ... retreat with your family and friends for special memories. Play games, enjoy campfires, hike, swim, rest and relax. Read a great book by the fireplace; become one with nature.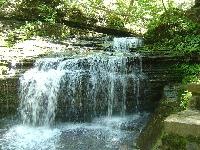 REJUVENATE YOUR SOUL during your stay at PAUL's ... a luxury log cabin or timber frame rental on Skaneateles Lake, NY.