SKANEATELES AREA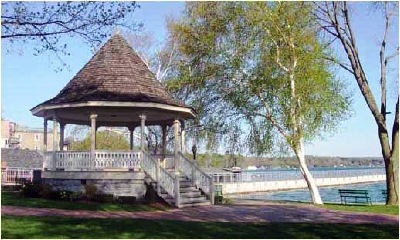 The Village of Skaneateles offers a host of activities. The village forms at the mouth of the lake. Victorian homes, beautiful estates and churches define this New England looking town. Norman Rockwell would have liked to live in Skaneateles.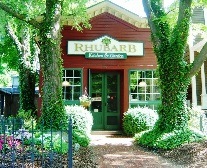 Skaneateles is a neat, friendly town featuring specialty shops, art and photo galleries, upscale boutiques and antique shops.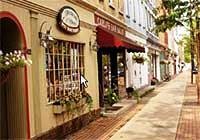 The village is set on the banks of beautiful Skaneateles Lake. The picturesque setting is as nice as the shops.

DINING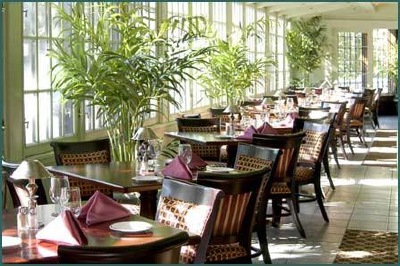 Restaurants -- Town ordinance doesn't allow any chains -- you won't find a McDonald's, but you will find some truly great restaurants. Our favorites are:

Sherwood Inn -- classy atmosphere in this historic inn. Get a window table for some lake and tourist watching in their fine dining room or pub. The picture above is from the Sherwood Inn.

Rosalie'sCucina -- outstanding Italian food. President and Hillary Clinton especially liked this one.


Johnny Angel's Heavenly Burgers -- families enjoy the Sunday buffet. Wonderful burgers ranging from traditional to the exotic.

Doug's Fish Fry -- order some fish, eat out on the picnic tables. Life is good.

The Krebs -- a Skaneateles tradition remade into a four star restaurant.

Glen Haven Inn -- boat to the south end of the lake to find this quiet inn that has some really good food.

Mirbeau -- have your lunch overlooking the Lilly Pond. You'll feel like you've stepped into a Monet Painting at this wonderful Four Star/Four Diamond property.

Blue Water Grill -- the premier location to dine on the lake in the heart of the village.

Vernak Farms Country Store -- a friendly store in Borodino. The Vernak's are from New Jersey and brought their pizza and sub expertise to Skaneateles. Can also get Purity Ice Cream there (Paul's favorite).

Krabby Kirk's -- this indoor/outdoor saloon has an authentic barbeque smoker. This hidden gem can be found in nearby Camillus and has tender pulled pork, chicken, ribs and barbeque.

1820 House -- we've come to really like this restaurant. An intimate old home converted into wonderful restaurant with two creative, excellent chefs.

Elderberry Pond -- an organic farm with an elegant restaurant that uses its own home-grown meat and produce ingredients.

The Pataisserie -- is a must. Stop and pick up some artesian breads and fine pastries created by their pastry chef.


Ice Cream -- we like to go for a boat ride to town, moor at the public pier, get some ice cream cones from the Sweet Water Grill and eat them while sitting on the gazebo in the heart of downtown. (this cone is a medium!)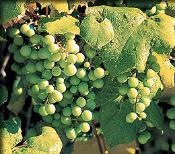 Cayuga Lake Wine Trail -- travelers come from all over to enjoy this wine trail. There are over 100 wineries on the Finger Lakes. The shores of these glacier lakes are ideal for growing grapes and produce highly rated wines.


Drive --take a spin on the Route 5 and 20 Drive thru Central New York's wine country and Finger Lakes Region. Drive from Skaneateles to Niagara Falls while experiencing these Finger Lakes: Skaneateles, Owasco, Cayuga, Seneca, Canandaigua and Conesus.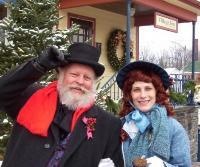 The Arts -- Skaneateles is an "artsy" town. Enjoy the Summertime Festival with the blend of chamber music and the sounds of Lake Skaneateles. The Skaneateles Summer Theater provides outdoor performances as well. Local artisans and photographers works can be found throughout the shops of Skaneateles.

Mirbeau Spa is a world class facility offering an array of spa treatments. The Mobil 4Star property was recently listed in Patricia Schultz bestseller "1000 Places You Need To See Before You Die". If you have a single artistic bone in your body, you'll have to experience Mirbeau. Perhaps you'll bump into a movie star there.....really!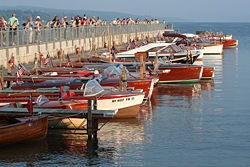 Antique and Classic Boat Show -- held every summer with over 70 antique boats on display in the water. If you miss this event, you can watch the Skaneateles Yacht Club and the Skaneateles Country Club race the length of the lake many Sunday afternoons.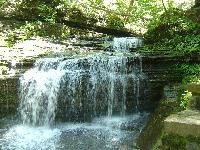 Gorges and Waterfalls -- the glaciers left some of the most beautiful terrain you can imagine. Over two hundred waterfalls with their fossils grace the Central New York area. Explore some of the best outdoor classrooms with your kids and natural beauty with special friends.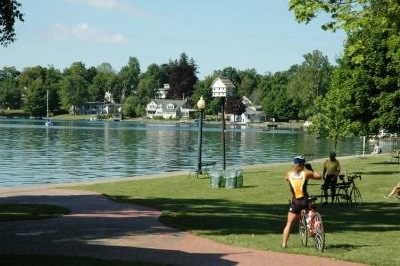 Lakeside -- the village has beautiful lakeside parks, a pier and public swimming.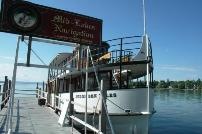 Dinner cruise -- take one of the theme cruises on Skaneateles Lake offered by Midlakes Navigation Company.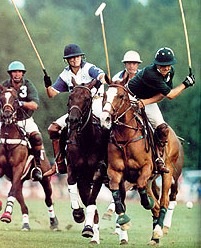 Polo ??? -- at this point you shouldn't be surprised that Skaneateles even has public Polo matches. (This picture was actually taken from Saratoga, but you get the idea)