GUEST BOOK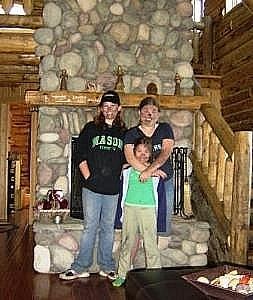 To Paul and Family,

What a fabulous place you have. We were so impressed -- your home looks like a picture out of pottery barn!!!

We thoroughly enjoyed ourselves -- I'm sure that those that follow will as well.

From the "inaugural" renters,

The Murphy's

Glen Allen, Virginia

PS Love the personalized New York and Adirondack pillows.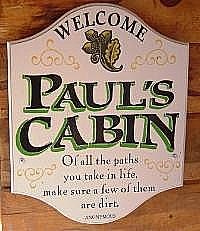 Paul, Kathy and Family,You've built just a little piece of "Heaven on Earth". Thank you for sharing your beautiful home with the CRHP girls! Your home, land and 16 mile "pool" is simply the most beautiful place I've enjoyed in a long time. It's just so peaceful and relaxing.

And Paul, I've named your hike ... "Paul's Mountain Mile High Club" and I'm proud to say that I am now a member ... 16 minutes, 45 seconds.
Peace, love and friendship,
Kate -- Mason, OH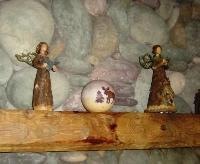 Paul, Kathy and Family,Wow! This place and my time here brought many smiles to my face. Thank-you so much for sharing this wonderful log cabin. Everything was so nice and comfortable and peaceful ... this is exactly what a mother of four small children needed. Many fond memories of love and friendship were made. I just have to say that "Girls Only" weeks are a necessity of life.
April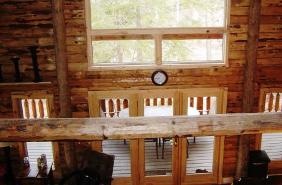 Thank you so ... much for letting me share a little part of your dream. There is nothing more exciting than to have your expectations exceeded. The only problem, while trying to enjoy an "all girls week" I could not stop thinking about my boys and how much they would enjoy the woods, the lake, the hill, the fire pit etc. May your family be blessed with "adventures at Paul's Cabin" for years to come. Bev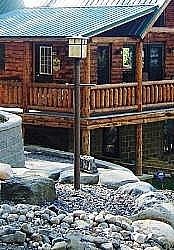 Dear Paul, Kathy and kids ..........I am sitting here drinking my last cup of coffee in the "comfortable" living room chair our family has named the "reading room". We have all read so much this week. Even Mom who at 60 is finally reading real books on her visit from England.

The Cabin is even more beautiful than I imagined! I don't want to leave. How could one not feel at home here?

The fishing was the best even though we did not catch many. Just sitting on the dock and enjoying God's gifts was enough for me. The water was the cleanest I have ever seen, especially since I come from the east coast and lots of oceans.

And last but not least, I love the neighbors. Collin was our guest for a fire one night and rescued your dock chairs from the storm for us. What a nice young man!

We look forward to spending 2 full weeks next year!

Peace and Love,

Gina, Warren, Patrick and Ryan (Baldwinsville)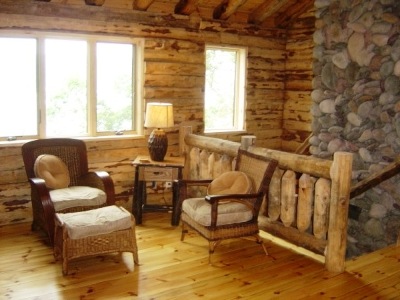 To Paul and Family,It has been a wonderful week and a week of wonder. We marvel at the beauty of the setting and the dream it inspired in you. We are awed by the drive and perseverance that dream produced to overcome obstacles, some of which are obvious, others we wouldn't attempt to contemplate.

The retreat has provided us much needed quiet time and fun times too. We love the personal touches -- we feel more like a guest in your home than renters. (Your hospitality shines through even though you are not here)

Thank you for sharing your cabin with us -- we'd love to come back.

Kim, Sharon and family

Manlius, NY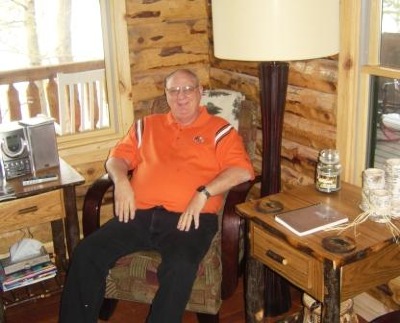 Dear Paul and Family,Mike and I thoroughly enjoyed ourselves here. We live in Skaneateles and never really use the lake. Listening to the waves, watching the sunset, having it rain on the metal roof and oh yeah, not having a phone to answer, clothes to wash or any housework to do was excellent.

Mike fell asleep in the chair, which is quite possibly the most comfy chair I have ever sat in, so I cannot blame him.

Payton had his first fishing endeavor, however he wanted to eat the marshmallows instead of putting them on the hook........

..........We thank you so much for the opportunity to stay here.

Mike, Dee, Sarah, Josh, Payton and Collin

Skaneateles, NY

(Paul's note: Mike was our builder. He and his crew were unbelievably creative as they tackled this "impossible" project. He's the best)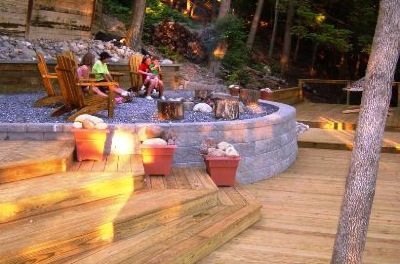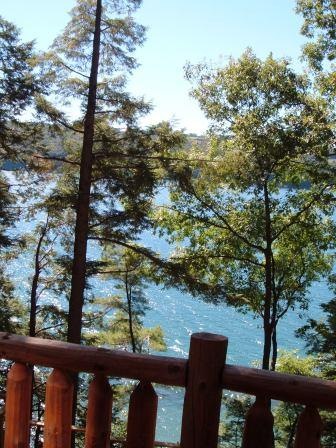 Dear Paul and Family ..... We understand what you mean about "Smiling" -- everyone in our family was in awe of your cabin. The warmth of the interior and the massive undertaking in building this home had us scratching our heads and smiling. Our Dad and us four siblings with spouses filled up the place. We think we had the maiden burning and are glad to report the fireplace drew well. How cozy on a cool morning! We swam in the cleanest lake we have ever seen. This is a gold mine for fossil collectors. We had many good family recollections while rocking on the porch along with periods of silence as we absorbed the peace and beauty that surrounded us. Thanks for your wonderful hospitality.

The Kimmel Family
Findlay, Ohio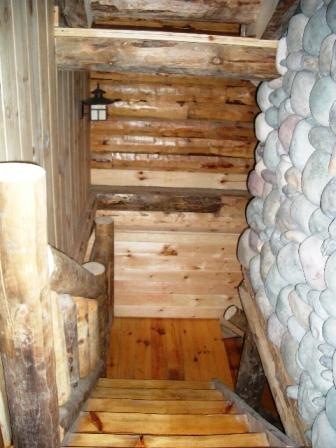 Dear Paul and Family,Words cannot express our thanks and sincere gratitude for opening this beautiful home up to us. You have certainly helped make our wedding/honeymoon experience so very perfect. We simply enjoyed everything about this place, from the privacy, the crystal clear waters below, the stunning decor to the surprises waiting for us when we arrived! This has all been so much more than we could have hoped for. While here, we enjoyed many wonderful meals. We went horseback riding, Goose Watch Winery and Tanghanock Falls. We slept a lot and we slept soundly. It's been so amazing and we're just not ready to leave yet. Thank you again for your extreme generosity. We are certain that someday we'll be back.

Matt and Kelly
Pittsburgh, PA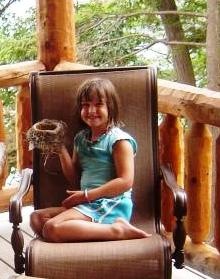 A beautiful and special way to celebrate my and my daughter's birthday. Peaceful.Thank you.
Gary, Mary Jo and Emily (Rochester,NY)
****** We had a wonderful time. Everything was beautiful and peaceful. We feel blessed to have the opportunity to enjoy God's beautiful creation this weekend. Thank you,

David and Tracy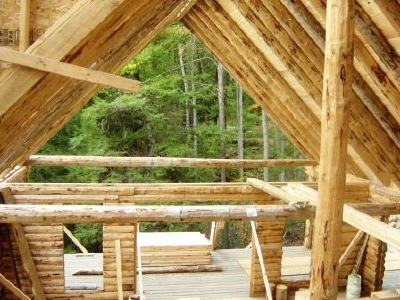 Paul,.....The only unpleasant time we had was when we had to leave your beautiful cabin. Our weekend was the best. We knew it was going to be wonderful the minute we saw your pictures on the internet. November could not arrive quick enough............

........The weather could not have been any nicer for early November. Some special memories are ... a shooting star in the west sky Friday night. The big fish that jumped in the water Saturday morning creating a big circular ripple in the lake, lying on the dock, looking up at the starry sky, feeling the ice cold water on my toes, feet, shins and knees.

Your attention to details in the cabin are reflective of your artistic side. We absolutely loved the fireplace and the porch. The bedrooms are so inviting and the beds were ever so comfy. We enjoyed shopping and dining in Skaneateles and did not have any problems with the drive down to the cabin. Fall is a beautiful season to spend at Paul's Cabin.

You are a special person to build such a wonderful retreat for your family and share it with strangers. I know that we will be back someday to enjoy yet another relaxing, peaceful and picturesque weekend. I look forward to sharing your cabin with my family and friends.

Thank you for all your hard work and kindness.

Mary, Theresa, Jen, Lori, Cathie,Sylvia, Lauren and Michelle

Rochester, NY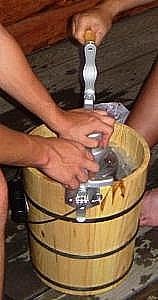 Everything was just perfect!! All the little touches (ice cream maker, games downstairs and amenities) were fabulous. The cabin was by far the most beautiful thing -- it's just so amazing how most everything is made of wood! It all smells like a new book! This was a great place to relax at after all the stress of graduation .... we enjoyed the patio, swimming off the dock and grilling steaks. It was also fun looking for fossils - there are plenty of them around!

Thank you for this wonderful experience and I hope that future renters enjoy it as much as we did!

Tamantha -- Barto, PA

the Houck family Portland, OR; Salt Lake City, UT; San Francisco, CA, Los Angeles, CA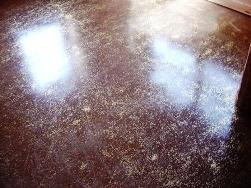 Paul,Thanks for sharing your beautiful and extremely clean home with us.

Georgia Heid (California)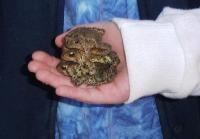 Paul ...... It's our last day here at Paul's Cabin. We've had a blast!! We all thank you for the opportunity to stay here; it's been great!

We had many memories such as .... swimming in the lake, jumping off the dock, fishing, boating, tubing, knee boarding, sitting by the fire, hiking, making ice cream (it was good) and playing games!! You've made our stay very enjoyable. We really appreciate your generosity. Thank you.

Rachel, Nicole, Megan, Tim -- NY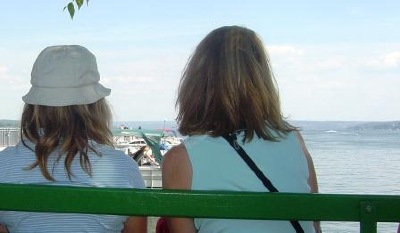 Paul,Your cabin is beautiful and we have had a marvelous week enjoying the surroundings.

The grandchildren have enjoyed the swimming and I have enjoyed the porch. It's been a memorable week.......

Skaneateles is a beautiful lake and a delightful town.

The Mallons -- Pittsford, NY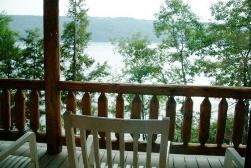 Paul and Kathy ........... Your cabin is wonderful. I could never get bored. From swimming to boating there is so much stuff to do. I have never been to a lake so clear .... I think you have done a great job on this house....................Carson (age 10)

Hi Paul, .......................THINK! That is what I was finally able to do when I got here. The peaceful surroundings allowed my mind to clear and relax. Life is so hectic and it was wonderful to slow down, take in the view, not see anybody, not call anybody or watch TV.

It was truly beautiful and our family had a wonderful time. Hope to enjoy this again soon.

the Burts -- Basking Ridge, NJ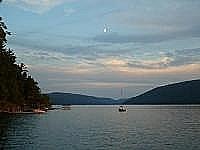 Paul................Beautiful Cabin, beautiful lake, quaint town. This was our first lake vacation...... we enjoyed the new experience and the different activities. The kids found some trails to hike ... they found some pretty little waterfalls. We managed to make it down (sometimes on our butts), but I think we impressed the kids.

... time to leave though. Fall must be spectacular here. Thanks for letting us rent out your cabin. It was enjoyed by all.

the Briggs -- Montgomery Township , NJ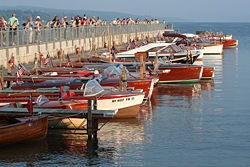 Paul,The significant regret of our stay was that it was too short as we were only here mid-week.

A wonderful location and cabin. I would love at some point to find out in detail how you put this all together! I hope we have the opportunity to return ... .Blessings to your and your family,

the Wards -- Hagerstown, MD

Dear Paul.........This house is so beautiful.....the town was very beautiful and fun.
..this is the most beautiful lake we have ever been to, the bottom is so clear ....

the Hess and Charla families (NYC area)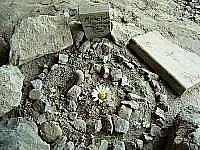 Paul..........O.K. so the Sweet family was back for another adventure away from our busy lives.

The weather was great and there was not a bug in sight. Our friends that came over could not get over how nice everything was! Thank you again for your generosity.

the Sweets -- Skaneateles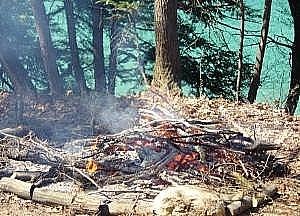 Paul,

What an amazing place you have here. We loved every minute of it -- never left for four days.

The love of my life said "yes" on the dock at sunset -- to be my wife.

We love this place and will be back.

Joe and Cheryl -- Buffalo, NY

(Paul's note: kind of gives you "goose bumps" doesn't it?)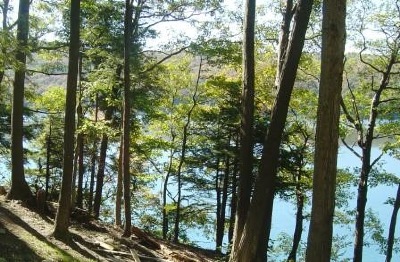 For two days we wondered and marveled at how this great cabin was built in such a gorgeous location.....Adults and kids all had a lovely time. The highlights -- throwing rocks into the lake, fishing, several trips to town for yummy pizza and fish. Smores. And family bonding on our first extended family vacation.

The porch was truly enjoyed by all -- quiet and play time - day and night - rain and shine.

Thanks for sharing your special little place on earth.

the Smith's family -- Cleveland, OH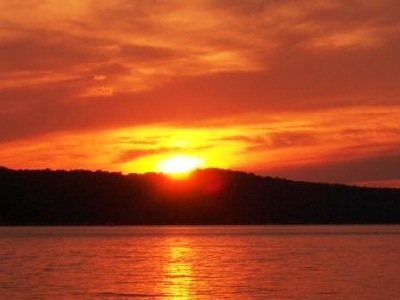 Paul,

What an incredible place, we loved every moment. From the ride in to the final ride out I can't think of one thing that could have been better. We quickly agreed that we will have to come back again.

Thank you for sharing this priceless location with us. We're counting the days until we return.

the Matsons (from Michigan to Massachusetts)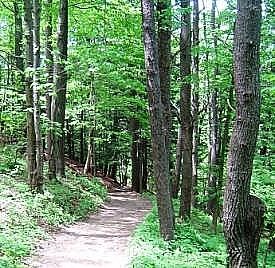 Easter Vacation. (we) enjoyed two huge hikes up the springs. Both springs on both sides of the cabin. VERY COOL water falls!!

Thank you very much for sharing your cabin with us. The week we spent in New York was perfect. We reconnected with each other on so many levels. The kids did not want to leave, one of them cried when we said it was time to go! Again, a very wonderful time in a very beautiful place.

The Droski's -- Macomb, Michigan



Dear Paul and Family,

We walked into this beautiful cabin. What a shock not to find cable tv stations, long distance phone service or mail. Just plain beauty, relaxation and peace and God. And lucky us to be here wit height people we love. Thank you for your vision and sharing it with us. The best part was no tv, no mail and no phone to answer. The lake and the view is truly a piece of heaven.

Eilene and Ron, Bridget and Tom (PA and NJ)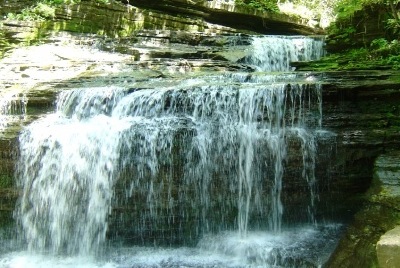 Surely we have tasted a little bit of heaven! It is difficult to describe in words the "awesomeness" of this place. I rocked on the porch in the wee hours of the morning amazed at God's creation. I am filled with hope .... and peace. Life is good. While I wait for the freshly ground coffee, I enjoy the natural symphony as the world wakes to greet another day......I'm impressed with your wonderful home away from home! As David, my husband says, "It doesn't get much better than this". Thank you, thank you for this opportunity of luxurious accommodations, great friends, yummy vodka drinks, beautiful setting and a game of NY euchre. Memories will put a smile on our faces for years to come .....

The Contants -- Cincinnait, OH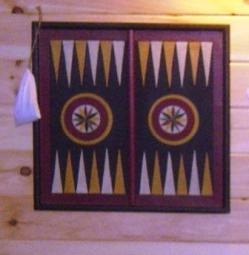 Paul..........I have completed many projects on Cayuga Lake and was immediately intrigued by the logistics of your cabin project. What an amazing job you have done! ........ We all rested, relaxed and re-charged. The quiet, beauty and peace here is wonderful. We hiked, rode bikes, slept, read, talked, ate, drank, hammocked, watched movies, drank in sunsets and then did it all over again. Now the real world beckons. We are sorry to leave.

Szczepura and Peters (Ithaca NY and Bloomington Il)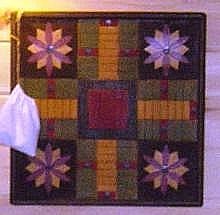 An eventful week. Married off our daughter yesterday in Skaneateles and the family was all here. A lovely setting! Lots of rain, but had a great time.

Irwins (Portland, OR)

Paul...........We had a splendid week staying in your spacious cabin. The water is SO CLEAR!!! Thank you for offering your services and the welcoming (suprises) are a nice touch....Again, thank you for your generosity.



The Puccia's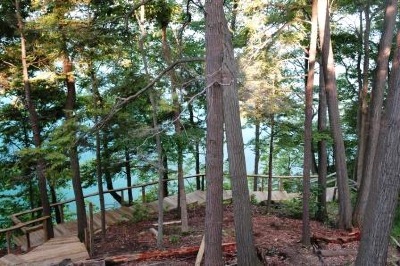 Paul and family...........Thankyou for sharing your beautiful house with us. Our week here will live long in our memories as it was the occasion of our dropping our first born off at college. (we only visited him twice at Cornell after dropping him off) This is truly a beautiful spot and your house is perfect. The materials and craftsmanship are not much in evidence these days -- from the great log (tree trunks actually) beams to the polished concrete floor with all the gold glitter to the stone fireplace it was just magnificent and a perfect match for the setting. I sat on your dock on one sunny day and swam in the clear water. Thanks.

Savins (Simsbury, CT)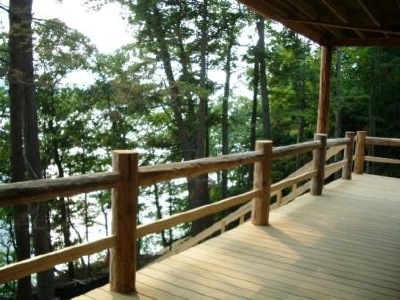 Paul, Kathy and family,What a beautiful week! A great way to end our summer.

We started the week with a hike up Carpenter's Falls on the west side of the lake. I highly recommend it to your guests who like to hike and aren't afraid of getting wet! We finished of that days activities with a lunch at Millard Fillmore's birthplace and a visit to New Hopes Farms.

We spent most of the week in the lake and at the cabin....thanks again for sharing this beautiful house and lake with us. We are taking many great memories with us.

The Burke's (Westchester, PA)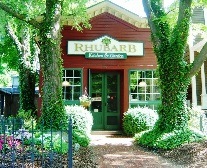 Dear Paul,I love your cabin. This is the second time coming and we love it! I wish I lived closer to the Finger Lakes. The road down is crazy! I love the additions you have made to the cabin since the last time we came here. The water is great!!!

Rachel and family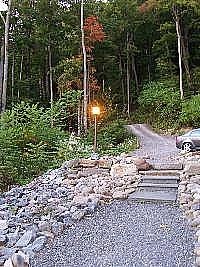 Paul,

Another extraordinary visit to the cabin. Mike was all over the fire pit bringing our grates and cookers from home so we could cook over the open fire. The new addition is just over the top. I can't believe Mike built it in just two weeks. It just puts that final touch on the place. Thank you again for having us. Many of our friends come with us now and thoroughly enjoy themselves.

the Sweets (Skaneateles)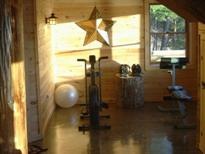 Paul and family,Thank you for sharing your cabin with our families. The rustic, yet elegant where needed style of this cabin is amazing. The appreciation of cleanliness by our family was great. I would love to hear all the stories the led up to this spectacular place. We hope to come back again.

the Orlandos

Paul,

We had a relaxing stay enjoying the beautiful view. Thanks for sharing this special location.

the Neyland's (Wilmington DE and Silsbee TX)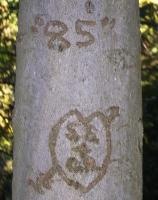 Paul,I sit and listen to the sounds -- sounds that bring a gentle peace and I've learned yet another lesson for life. Thank you.

The Torrey's (Penfield, NY)

PS Thank you for creating this marvelous place to hide from reality! This is our second time here, and yet we continue to find new and fun things to do. I saw my first centipede and yes I am 30. We had a lot of laughs. Thanks again.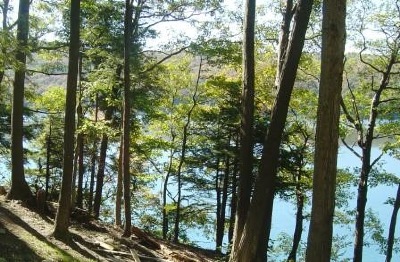 Paul and family,

All of us have smiled so wonderfully much while we've been here. From canoe rides to cook outs. And from shell hunting to movie night its all been memorable. Its not easy for a family with small children to vacation comfortably, safely and entertainingly. We've done all of that and more here. And more!

As I write, we've all come to the dock for our last few moments. The sun's rays are wrapping around the hills .... the mist is lifting off the trees. What a colorful scene. October foliage is breathtaking.

the Brown's (Baldwinsville, NY)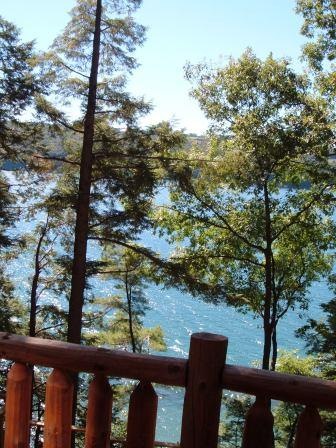 Dear Paul and family,This is the second time here at your "cabin" and what a wonderful long weekend it has been. Everything was perfect once again. We were amazed with the addition to the deck and the fire pit. They're beautiful. It has been a wonderful weekend and we look forward to many more. Thank you for sharing your wonderful place with us.

Matson's (Skaneaeteles, Rochester Hills MI, Manchester CT)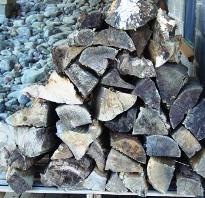 Dear Paul.......We have had and extraordinary vacation in your lovely cabin. It has been a glorious time of relaxation and refreshment in an amazingly gorgeous environment. We sat and read every place you had chairs and couldn't decide which place was our favorite spot. Thank you for sharing your beautful cabin with us. We truly hope to return.

VanDuzee (Grabbury, TX)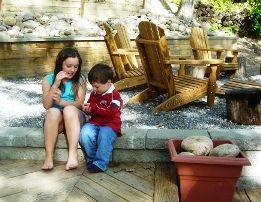 Paul,

Thanks for sharing your beautiful home with all of us. It was a fantastic way to spend my 40th birthday! I was surrounded by good friends and family in such a lovely setting. We are waiting for Jamie to plow the drive and see if we can get out of here. It is definitely an adventure! Thank you very much.

Phillips (local)

Paul's comment: Jamie Phillips is the landscaper. Wait until you see it!!! WOW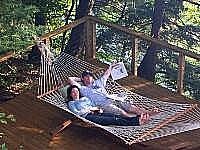 Dear Paul We all had a wonderful time! Your cabin is lovely! It was a wonderful respite from our lives. :)Lou Ann loved sitting in the rocker on the porch with her coffee each morning and napping in the hammock. We all enjoyed the media room downstairs as well.

Debbie, Lou Ann, Carolyn, Karen

Rochester, NY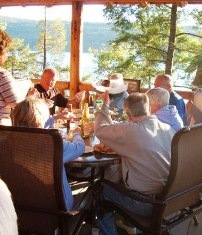 To Paul and Family,Life is but a dream at Paul's cabin. The week was rainy and cool -- perfect weather to hunker down for a cozy getaway week with family. All is as you stated. Thank you for the comfort in the remote solitude. Best wishes to you and yours always.

The Garvins (Toledo, Ohio)

From the moment we first read about your cabin, I felt this was the perfect vacation spot for us. All expectations were met and then some. I set a personal goal of walking to the mailbox. We achieved the climb in 22 minutes and continued to explore the untraveled road. (Paul: "that's an accomplishment") ...... we all enjoyed the slower pace and family time in such a beautiful, comfortable place.

The Garvins (Toledo, Ohio)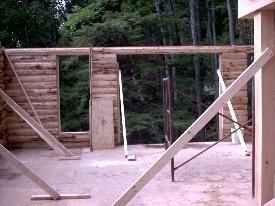 Dear Paul,

What a wonderful and relaxing vacation we have had here at this gorgeous spot! This is our first family vacation with our almost 17 month old son and we made some great memories during our week here. ...... Your cabin is just beautiful and we think he adjusted to being in a new, interesting place rather well! .........we have been in awe of what it must have taken to build this place. Doug wishes you made a documentary of it's construction (Paul: "so do I") It was pretty scary coming down to the cabin and we can't imagine how you had materials transported down here during construction.....than you for sharing your beautiful cabin with our family and we wish you and others who stay here as special a time as we had.

Jen, Doug and Christian (Binghamton, NY)

PS Doug is leaving Thoreau's Walden here at the cabin for reading material. He felt it was appropriate. Also, Doug recorded a CD last year and is leaving it here for you and your guests to enjoy. (Paul: "what wonderful guests")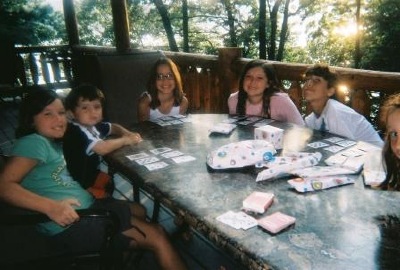 Dear "Rugged" Paul, Kathy and Girls......We can't begin to truly express our gratitude for the wonderful week you've shared with us at "Paul's cabin". "A piece of heaven, Walden, pure bliss and total relaxation" sum up a phenomenal week!...........We not only experienced many new encounters, we also savored the small, simple moments as we escaped the daily grind of our suburban life. ......We will always remember all the fun and good times we shared together from the evening campfires, pontoon rides and tubing, meals shared together, geography lessons for the kids, breakfasts prepared by the men, 5:00 Happy Hours, Joe's Pasta Garage, Johnny Angel's, time spent just conversing with each other, charcoal grill, picnics on the dock, warm Log Cabin syrup, s'mores, moon, Uno card games, dinner by the fire and the phenomenal experience at Mirbeau spa. We are so grateful to have experienced a small slice of Paul's Cabin. We have never had a vacation before that really forced us to slow down and savor the small, simple moments. Thank you, thank you for sharing this wonderful week with us. It was truly the best vacation we have ever had!

The Bonino's (Cincinnati, OH)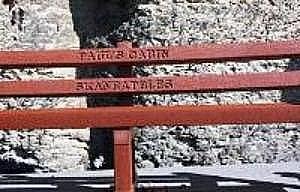 Dear Paul and family,

What a lovely and serene place! It was exactly the break we needed from the hustle and bustle of our everyday life. We especially enjoyed the campfires and the morning coffee in the rocking chairs. We took your advice and did a couple of the things on the list -- lunch at the Lilly Pond was fabulous and our day at Buttermilk Falls was a great adventure. Thank you for sharing your home and we hope to come again.

The Gallichio family (Sewell, NJ)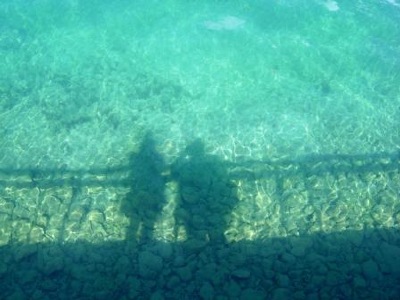 Dear Paul and Loved ones,

The trees, the logs, the lake, the summer storms and sun -- all sacred here. Thank you for creating this space, place and the guardians that dwell herein.

Dawn and Ted Moore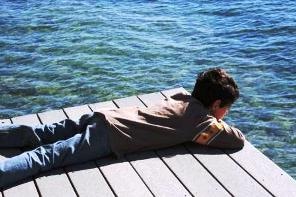 We had a wonderful relaxing week enjoying the sun and the water and the fresh clean air. The kids loved jumping off the dock and kayaking. Our best dinners we in -- but the best night out was Joe's Pasta Garage. The house is comfortable but is lacking privacy. We really enjoyed every deck and the dock. Our advice: Pudders Golf, Vernak's Country Store (best place for snacks, subs and ice cream), Do all the shopping the first day so there is no reason to leave. The Royers (Ashburn, VA)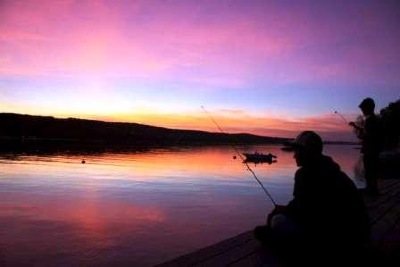 Dear Paul and Family,Well the cabin and the lake and docks were everything we hoped for and more! This was our 11th trip, always the third week in August, and we were not disappointed. We loved the lake, Curt's canoe and pontoon boat and the quiet! We didn't miss TV, survived without the cell phone service and WiFi wasn't too intrusive. We ate the fish we caught, didn't leave very often and just relaxed and caught up with our lives. We are really glad we came and hope to get to enjoy this often. Hope to do it again.

The Agins (Lincroft, NJ)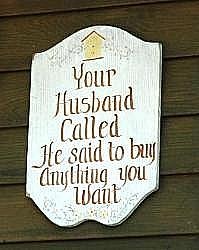 Dear Paul and Family,

Thank you for a Magnificent Week! We were in awe of the sunsets and the spectacular lake views. The cabin was so well equipped it just felt like home. Your gracious hospitality was most appreciated.

The Stories (Fayetteville, NY)

Paul,

Lost five years of my life on the trip down ........ did not get any on the way up. Wow!! 100% worth it! (Paul: "a common feeling") Thanks for sharing your fabulous home. The children loved the movie theater and tub. The only thing we missed was the baby sitter.....maybe we'll bring her next time! Thanks again,

The Zachs (Rochester, NY)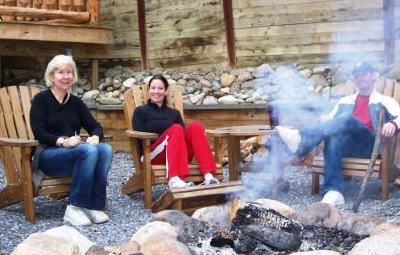 Dear Paul and family,We loved staying here. Thanks you so much for allowing us the time here -- I grew up in Cortland (but we live in Raleigh NC now) and I have relatives on both sides of the family here in Cortland. They loved the place too. We even had my 80 year old Grandparents here for lunch and they loved it. The instruction sheets were helpful....we appreciated all the suggestions in your book. Loved the firepit a ton, decor was great. We appreciated the cleanliness too! We decided we liked this so much that we're going to look for property ourselves. Thanks again,

the McDuffees (Raleigh, North Carolina)

PS we suggest Grisamore Farm (in Locke) for fall apple picking, wagon rides, animals and corn maze and Doug's Fish Fry.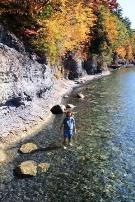 Dear Paul and Family...........Ahhhhh what a piece of heaven! Thanks for sharing it with our family. We brought my wife's mother's son (Paul: "would that be your brother in law?" LOL) from California along with our three boys to escape the world for awhile. This place is ideal for that! Here are a few of our favorite things: morning coffee in the rocking chairs, watching the sun light up the fall colors, listening to the wind and water, the gorgeous sunsets from the dock, fires (inside and out), fishing, reading and movie night. The ride is thrilling up or down especially when we spot deer. God bless,

Jim, Roni, Jim (11), Sean (8), Eric (8), Linda, Casey (9). (Baldwinsville, NY)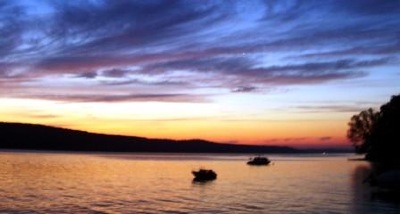 Dear Paul,We smiled a lot. The fall foliage was at it's peak and it was absolutely brilliant! Our family gathering was short but we enjoyed every moment. A day trip on the pontoon boat was a highlight we will all remember. This lake is so beautiful! The leaves, the cabin and a great family - life is good at the lake! Thank you for sharing!

the Enderby's (San Francisco, CA)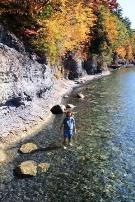 Dear Paul,I cannot thank you enough for your kindness. As I sit here on your beautiful porch and look out at the lake I am overjoyed to know that my brother was able to experience the peace and quiet before returning to Afghanistan. I extend my gratitude to you and yours. Smiles, peace and much love,

Kelly, Donald, Tammi. Susan, Dee, Ashley, Ryan and Elizabeth (Skaneateles, NY)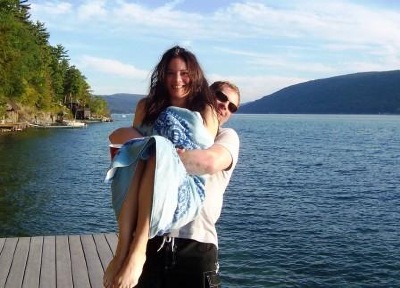 Paul

We just wanted to THANK YOU so much for the use of the cabin, it was so
relaxing. We had a wonderful time, the girls enjoyed the peace and quite.
We went for a walk and enjoyed the little steam, saw some deer and
turkeys. The weather was sunny but a little chilly, we made some homemade ice
cream and did a little fishing, sat by the fire and enjoyed the outdoors as
much as we could! Thank you so much. I will upload and send you some
pictures.



the Wadsworths, Syracuse NY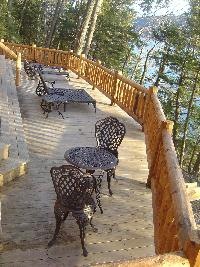 We had a great, relaxing time in your beautiful cabin in the woods. It is very comfortable and attractive and has lots of little extras provided that most places don't provide -- spices, lovely comfortable bedding, condiments, charcoal, lighter fluid, beach towels, movies, and a tasty suprise when we arrived. The cabin is in a gorgeoussetting with beautiful decks, a great fire pit (with wood provided!) and a magnificent view of the lake. Thanks so much for sharing your fantastic home with us. It was a real beauty. the Eoffs, Ernhoffers, LaFever and Seman families.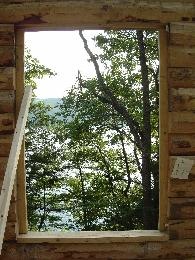 Paul and Family ........ Here we are again, on the eve of our departure and dreading it. Our week has been wonderful rain and all! Our family, taking on new memories again, has had the most wonderful time together -- laughing, loving, and living at your beautiful piece of heaven on earth. Thank you for opening your home (which we consider to be the best spot on the lake) to all of us and for the warmth which you offer it! Skaneateles is Paul's Cabin. .........the Michalaks


Paul............Thanks so much for a wonderful visit. My sister, Libby, hosted us for three days. Our family spent many days on the lakes growing up in the 50's and 60's. We are in your debt for this wonderful setting and your willingness to share it with so many people. ..............John Espy, Gallaston TN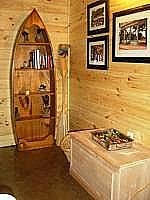 This simply put, was "ideal". We love everything about this very impressive home. My husband was raised in Cortland and we live in Atlanta GA. It is wonderful to come back to the northern terrain and weather and experience your home's rustic elegance. All of the creature comforts are here! We can tell that so much thought and love went into this place. We swam every day, cooked every night, slept peacefully and best of all ... we "unplugged" completely. Our 2 1/2 year old twins don't want to leave -- we saw them really thrive here -- especially jumping off the dock on their own. We hope to fill these pages often and can't thank you enough for your hospitality......... The Harts, Atlanta GA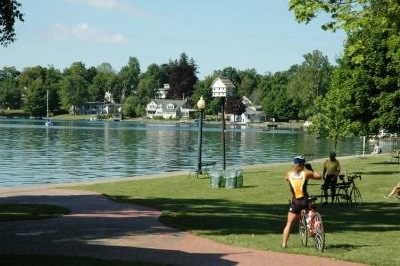 Dear Paul ...... Siblings from Idaho, Maine, Michigan and NY are all so grateful to have had the opportunity to spend some quality time together at you "Cabin". It is truly a great place to catch up, relax and rejuvenate -- so far removed from our hectic lives and busy work schedules! We came to the conclusion that it's much easier to walk up to the mailboxes than drive up -- and most of us enjoyed the hike at least once per day. We particularly enjoyed the "bonfire" night and s'mores. We will always have fond memories of our stay here. ............ the Sensfield family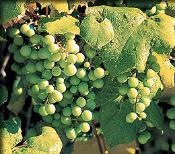 Paul ..... another year and --- as you would expect -- another wonderful two weeks! It is so intersting to watch the effect of your cabin and this site on our "young adult" (24) son and his several friends. Amidst the laughter and the conversation, you see this place work its' magic. This year we saw lots of ducks and even more falling acorns! We drove around the entire lake which was really cool. Beautiful farmland and a very different lakeside acrross the way. We also drove south along the west side of Cayuga lake and then north alongside of Seneca lake. A lovely day -- and wee found the best vineyard -- Hosmer. Thank you .... Debbie, Chris and Lewis.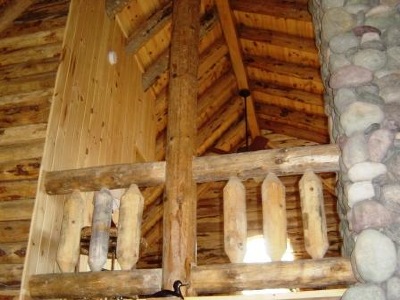 We brought our Mother who grew up here back to visit family. My father, also from Skaneateles, passed away nine years ago so the trip back was bittersweet. The cabin helped bring family together, rekindled old memories, and set the mood for so many new memories. Just when we thought this would be the "last family vacation to Skaneateles" we stayed here and have a commitment to come back again. .............. Joyce Faulkner Craig, Don Craig (in spirit), daughters Denise and Tom, Vicki and husband Randy.

Dear Paul ..... thank you so much for sharing your beautiful cabin with us! I call it rustic grandeur at its best! We have so enjoyed the peaceful tranquility this cabin and the surrounding environment provides. The view, the rocking chairs, hammock, decor, stone, wood, canoe bookshelf, home theater, table etc all come together for a perfect blend of comfort and calmness. We all wish we could stay longer, yet duty calls! Thanks for a weekend of rejuvenation and reconnection with each other and our creator! Blessings ......... Coverts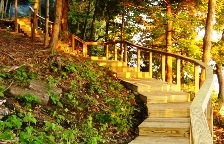 Paul ..... Thank you for the blessing of being able to pull away to our retreat for the weekend. We got to re-connect with our New York family that we love dearly but miss a lot. We would love to return sometime. Thanks and God Bless! Linda Covert, Baltimore , MD

Paul: It was truly a pleasure to spend some quality time in your beautiful, rustic cabin. Our family was able to stay with us for a couple of days also. We enjoyed ourselves thoroughly for the whole ten days even though it was cold and raining at times, it was great being able to build a fire in the fireplace and ...... "hunker down". We all needed to take a few days to relax and get a chance to get away from the hectic pace of life. It was very therapeutic being in the natural setting of the cabin. For some reason, even the food tasted better. Thank you for sharing your cabin. The drive in and back out of this site was a unique experience in itself. We even had fun hiking to the top 3 times. (nothing even close to the 16 min record!) Thanks. Hope to be back next fall. Burford's (West Falls, NY)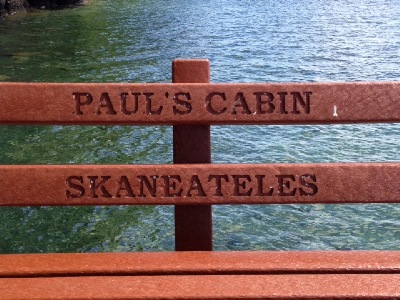 Paul and Family,

Wow! What a fabulous cabin! It certainly exceeded our expectations. Thank you so much for a marvelous two days and three nights. This is certainly my idea of camping-- a log cabin with all the conveniences in the woods on a lake. You thought of everything! We are so impressed with the structure and the decor of the cabin. (I see Kathy's touch)!) The first day our 33 year old daughter, Rebecca, hiked to the mailboxes in 20 minutes. She assured a couple of us 67 year old women, Ellie and Wilma, that we could do it also. So along with her husband Don, the four of us hiked up in 30 minutes and even walked a little further to find and beautiful waterfall and stream.

With the beautiful fall colors, the clear clean lake everyone experienced the sense of the presence of God, our creator. Bill kept a fire going as we all rad our books, watched movies, ate popcorn and smores and played lots of card games.

We would like to come back when we have a little more time to experience all your recommendations.

the Dingers (Hamilton, OH), the Zieglers (Trenton, OH and Chattanooga, TN)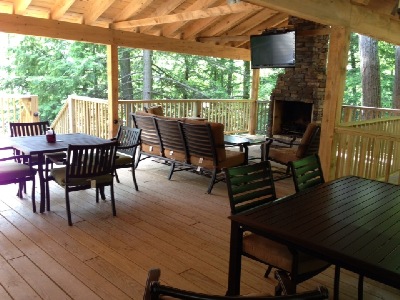 Paul and family,

What a wonderful time we had this week, some of us were here all week... some of us just a few days. But our family was able to accomplish our goals of relaxing. No alarms, no email, no deadlines. Just family being together and enjoying each other. Strengthening the family bond. What could be better?

Paul and Sandy Mattson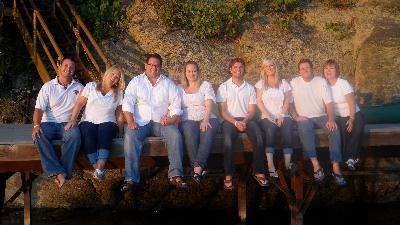 Dear Paul and family,

We loved it!! The cabin was a wonderful retreat, we loved the fire pit, the s'mores, the view, swimming, the Rockers. We ate every meal outside, said touching blessings on each other, watched the sunsets.

The boys tried to swim across the lake ( they are very physical) they made it half way. They ran up the hill for exercise daily. The sound system was perfect, we respected the neighbors.

We watched the movie "Family Vacation" with the popcorn and laughed our bottoms off. Its so appropriate to watch while you are at the cabin. I think that was one of my favorites.

The cabin was equipped for all our needs Mike is a great guy, we loved meeting him. He is a gem.

We also took a family photo sitting on the dock, we all wore white shirts and jeans. The boaters passing by were yelling how great it looked, the Faye's came by just in time on the pontoon and offered to take the pictures. We had the camera all set up on a timer but it almost ended up in the water when we ran to the dock to sit for the picture. It was truly an amazing weekend, thank you for building such
a great get a way! You can tell that it was a labor of love.

Sincerely ,

Diane and Mike Cudzilo and family (Buffalo, NY)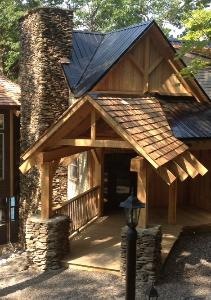 Paul,

Just leaving the Lodge, another fabulous weekend. Would like to sign up for next Labor Day...

There is no place like Paul's! By the way, the decor is amazing, everything about both places is phenomenal. We loved the Lodge for different reasons, but really missed the campfire pit and surround sound... BUT the jacuzzi and the shallow water/dock were awesome for our kids... Hard to say .....

We are pretty committed every Labor Day...

Laura and Ryan Fay (Boston, MA)

Good morning Paul,

How funny that you just emailed me as I'm sitting here downloading almost 1000 pictures from our time at your places in Skaneateles. I just got to my computer so getting my pictures started and emailing you were on the top of my priority list!

We had an amazing time. I don't really have the words to describe the amount of fun we had and the imprinted memories made on everyone's minds. The weather was a mix bag of warm and sunny and cool and rainy, but it all contributed to an incredible weekend. The kids were ecstatic about getting back to Skaneateles and left saying that this weekend far exceeded their last visit--which they previously recalled as "the best weekend of my life!".

The cabin was everything we remembered it being---just beautiful, rustic but with all the high-end comforts one could wish for. My sister-in-law referred to staying there as "glamping" or "glamour camping". The movie room was a big hit with the nephews who were watching movies late into the night each night while sleeping on air mattresses that they brought from home (they decided that they didn't want to stay in a bed because they remembered having so much fun staying down in that room last time!)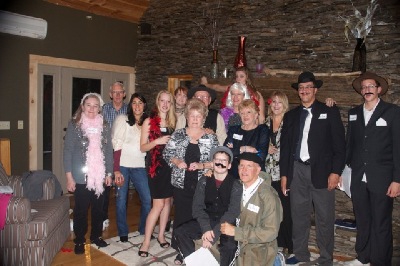 The lodge is just spectacular. What an incredible setting. It was easy to get lost in all the layers of decks going on there. We loved the piano room and the choice of music available---we definitely got some great use out of that room. On Saturday night we had a murder mystery party; the setting was a 1950's lounge, so everyone brought costumes and we used the lodge as the setting with the piano playing a soft jazz as the background. It was just hilarious to see my 80 year old parents dressing up and playing the parts along with their respective new spouses! The kids really got into it dressing up as gangsters with fake mustaches and trench coats along with fedora hats! We had such a fun evening and the setting was just perfect---truly an additional character that contributed to the authenticity of the whole experience.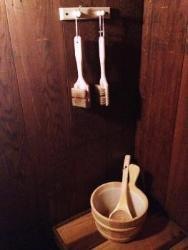 The fireplace in the lodge is really unique. It is too bad that you have run into problems with the draw because that is truly an amazing centerpiece in the house. But, we lit the candles and enjoyed it all just the same. We can't wait for the outdoor fireplace to be completed. (Paul's note: It's now completed) We had some chilly dinners out on that patio so the fireplace will aid significantly to our next visit.

We had our Thanksgiving dinner on Sunday night (since we aren't able to get together as a family on that holiday anymore). We decorated the deck outside and bought some beautiful centerpieces. There was a gently rain falling on the metal roof that just added to the setting---it was really incredible.

Definitely got some use out of the hot tub and a bit of use out of the sauna. These came in very handy after swimming in the lake!!! Yes, we actually went swimming one day! Well, I went swimming and several others waded into about waist level :)

We did open one bottle of pinot from the wine cellar so don't forget to charge me for that. I shipped a couple cases of Sonoma wines for the weekend, but everyone wanted a taste of something local---it was very nice! Next time I might just buy locally and not ship from "home".

I hope we left everything in satisfactory condition. No one reported any breakage (and that was one of the rules I insisted on---full amnesty for full disclosure!) and everyone chipped in to clean up so hopefully the cleaning crew didn't have a whole lot to do yesterday. Mike was really helpful in getting us checked in and going over everything. He was right on time and very polite and enthusiastic---he also made himself available for any questions which was reassuring (glad we didn't need to bother him though!).

Paul, thanks again for making your places available to us. You have created an amazing opportunity for memory-generating in a gorgeous setting. My entire family is so thankful that places like this exist in the world where everyone can tune out from the world and tune in to one another while being really comfortable and safe while also providing lots of places to get away and enjoy some private reflection. We can't wait to get back there again---hopefully next year!

Please let me know if you have any specific questions for me about our stay or experience. A job very well done! You should be very very proud of what you have created!

Thanks again.
Best,
Scott Enderby, San Francisco, California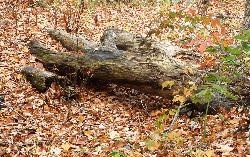 Paul,

The Lodge was awesome and we had a great time!! I'm sure we will be back again.

the Dorefice family, State College, PA

We had a great time staying at Paul's Lodge!! The scenery is beautiful and the house is amazing. We had exciting canoe rides and really enjoyed swimming off the dock. Thanks for a great time!!

The Burke Family (Columbia, Maryland)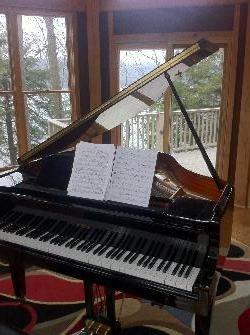 My children, parents, husband and I had a great vacation at Paul's Lodge. We enjoyed swimming in the clear, beautiful lake, looking for fossils, canoeing, watching the sunrise and sunset, cooking and eating on the deck, fishing and relaxing! Lots of memories were made.

Melanie Walters and family

We thoroughly enjoyed our time at Paul's Lodge and it is hard to leave. Beautiful construction, gorgeous lake, comfortable beds etc. etc. Thanks Paul. It will be even more amazing when the final touches are complete.

Pam and Dan Falge (Marcellus, NY)

Paul's note: Thanks. Final touches (including outdoor living room, fireplace etc) are now complete. :-)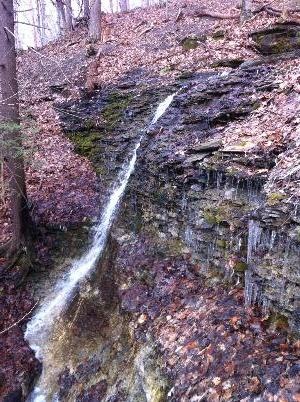 After two years at Paul's Cabin, we loved the uniqueness of Paul's Lodge and made different memories -- the 95 stairs! The awesome dock and shallow water for the kids! The jacuzzi! The fabulous decor! We can't wait to return next Labor Day to PL or PC - both are amazing!

Love .... the Fay's (Melrose, MA) and the Lockland's (Columbus, OH)

The Lodge is pretty sweet. The view is great. We really enjoyed our stay here. Made the 1 mile walk up to the mailboxes in 17 min and 45 seconds.

Ian Wang (Vestal, NY)

This is our first time to one of the Finger Lakes and it is one of the best times we have ever had. We stocked up on all the possible foods and libations before coming and didn't have to leave once. Pam provided massages out on the lower deck which was magnificent. Mike Drake was kind and available when we had a small issue with the hot tub. We will definately be returning! It was a beautiful relaxing get away. Thanks Paul

the Derden's (Houston, TX)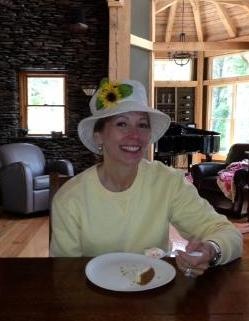 We should have known that our two night stay would not be long enough. .... The lodge is just beautiful. Skaneateles Lake is as crystal clear as we remember it 12 years ago on our last visit. Doug's Fish Fry was just as tasty. ... We hope to be back again sometime for a longer stay ....

the Frazer Family (Ashland, OH)

What a great spot! Even despite the rain for our entire stay, we had a blast in town and really enjoyed the beautiful home.

Thanks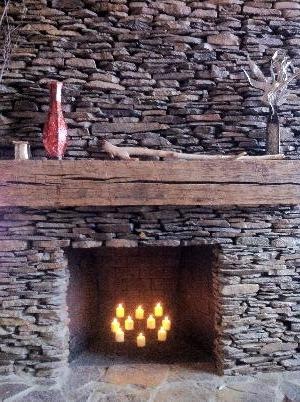 Thanks for a lovely stay! The lodge and surroundings were gorgeous and serene! We loved the dock and the water with the chairs - it was so lovely to sit their in the evenings. The peace and quiet was just what we needed and wanted. ....

We loved the hot tub and massage service! What a brilliant idea to have a massage table at the Lodge! Pam was awesome and having a massage in the middle of the woods was totally relaxing!

Again, thank you for making our annual girls trip a complete success and completely relaxing. Your Lodge is beautiful!

Tracy Erie and friends. :-)

Our first visit to Paul's Cabin was four years ago and the memories we made then are cherished! To come back again and share this experience with our extended family and friends is amazing! We had a murder/mystery party, danced, had a scary movie night and laughed! Since we had the entire family together, we had "Thanksgiving"!

The cabin and Lodge are just beautiful! The surroundings breathtaking. It feels like home! We loved sitting on the covered deck on a rainy afternoon and listening to the raindrops falling through the leaves!

Thank you for sharing these amazing properties where we have some of the best family memories.

the Lahroche Family (California)

Dear Paul,

We had such a wonderful weekend here. The house is amazing. The lake is amazing. The boat was great. Thank you for being so amazingly helpful. We'll be back!!!

Helen K and Michael K and the rest of our crew.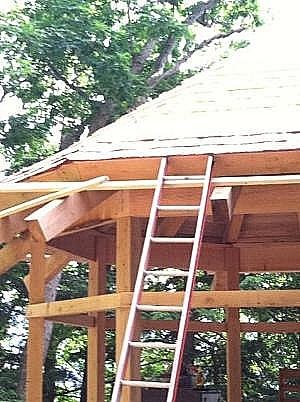 Dear Paul,

We had a wonderful week at your cabin. Multiple fish were caught - and released to be caught again. We hiked to the mail boxes and beyond nearly every morning, and some of us made five trips in the afternoon to the dock and back. The reward for such exertion? Guilt free dinners at Joe's Pasta Garage, Johnny Angels and Kabuki!

This is a wonderful spot here and we thoroughly enjoyed it.

The Millers (Chagrin Falls, Ohio)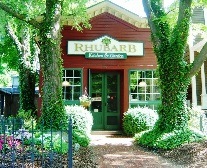 Paul and Family,

Wow! What a perfect spot to relax, reconnect and recharge!

This was our first 'family' vacation in many years. We had a blast. Despite our best efforts, our best time to the mailbox was 18 minutes. Our days started out with a morning hike to the road, then enjoying the lake or the village, and then off to the many restaurants in the area for a wonderful dinner. We sampled many of them: Glen Haven Inn, Blue Water Grill, Rosalies Cucina, Sherwood Inn, Daut's, Niles Gourmet, Doug's Fish Fry, and the Dinosaur BBQ. We also visited Anyela's Vineyard, MacKenzie-Childs and a wonderful hike at Treman State Park. The waterfalls were gorgeous. We also cruised up and down the lake in the pontoon boat (what fun!). We found an undeveloped beach, dropped anchor, swam to shore and played on the beach. Lots of fond memories of our vacation here - thank-you.

The Hollenbecks, Morrisons & Hoegers

Dear Paul, Kathy and family,

And it just keeps getting better at Paul's Cabin!

What a wonderful week at the most beautiful place on Lake Skaneateles! Everything from Paul's gorgeous cabin, to the beautiful landscape, to the wonderful dock and sparkling lake makes for a phenomenal fantasy camping experience. We absolutely love Paul's Cabin and we can't imagine a better place to relax and vacation! Thank-you! Thank-you! Thank-you!

The Boninos (Mason, Ohio)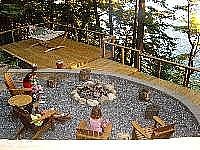 Dear Paul,

We spent a wonderful week enjoying the lake and your beautiful cabin with our children and grandchildren. It is a wonderful place to kick-back and relax with the family. We hope to do it again next year.

The Gaffneys & Cronks (Rochester, NY and Ho-Ho-Kus, NJ)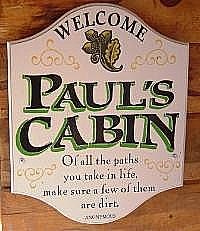 Paul and family,

Thank-you for our second annual Labor Day Weekend at this phenomenal getaway!

Our weather was perfect, our boating eventful, and our memories unforgettable. We soaked up every minute of sun, fishing, snacks, swimming and drinks on the dock! The fire pit is the very best place to spend the evening...

The Fays and the Locklands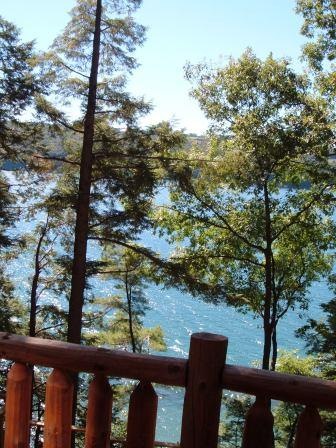 Paul,

My 50th birthday was spent here at Paul's Cabin. The cabin is amazing and filled with pleasant surprises. To stand on the porch and hear the wind rustling through the trees - not to be bested by the sound of the water lapping against the dock. The visit here touches all the senses. The sight of Skaneateles Lake, with the clear, calm water. The smell of the air - completely free of the crap I smell everyday day down home in Baltimore. The cool water enfolding you as you jump of the dock.

My family lived in Skaneateles in the 70s, and this week was a reunion of sorts. My birthday and my siblings gathering to spend time swimming, playing cards, enjoying our visits in the village and renewing memories of the days gone by. Paul's cabin made this a pleasure. It gave us the comfort of home. For a week it was home. For me, my siblings, my aunt and uncle and cousins, thank-you.

The Childs and Bitners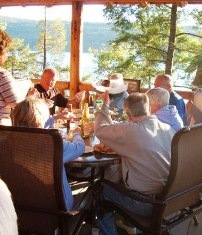 Dear Paul and family,

Thank-you so much for sharing your 'bit of heaven on earth' with us. We loved the town, and the lake is beautiful! We have to admit that the drive down to the cabin is quite daunting, but the road was fine, it is really well constructed. In all, it was a wonderful weekend - relaxing and comfortable, and we thank-you again for sharing your home away from home with us.

The LaPollas, Hortons and Bakers from Marlburough + Milton, NY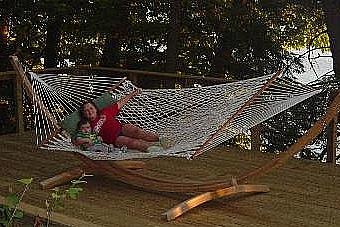 Dear Paul and family,

Thank-you for allowing us to live the dream for the last 48 hours. I'm now officially a member of the mile-high club - finished the challenge in 16:28 in the rain.

Thank-you,

Norman Roeser (Buffalo, NY)


Paul and family,

thank-you for everything! We all had a great time. We hate to leave so soon. I will solve that problem by booking another week in August! Everything was great!

Thanks,

Anthony Coppola (Buffalo, NY)


Paul and family,

It has been a surreal experience! This has been one of the best weekends of my life...to get away from the daily grind that we call life...relax and enjoying the little things in life that are so important...spending time with friends...it gets no better than this!! This place is where it's at!!! Thanks again for everything!

Thanks,

Moe Ricks (Buffalo, NY)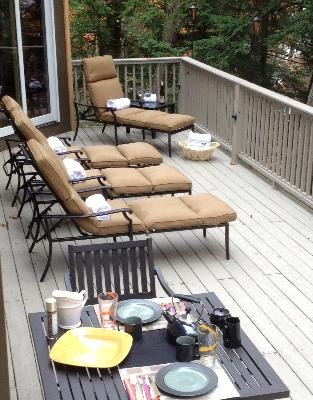 Paul,

We thoroughly enjoyed our week at your lake home. It was a excellent setting for relaxation and family time. We were able to take our twins for their first boat ride ever on your pontoon.

George, Amy, Cole and Brady (Pittsburgh, PA)



Paul and family,

Our stay was way too brief - just long enough to want more. 'Disney camping' on the finest level! Bill and I understand your vision with these two properties and wish you the very best. Nicely done!

Bill and Jerri Jackson (Marshall, VA)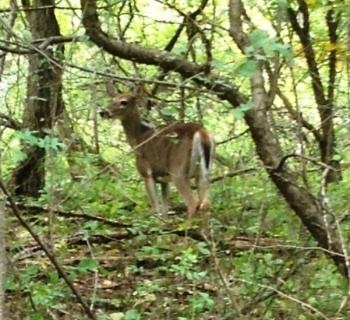 Paul and family,

Thanks so much for sharing your lovely cabin with us. It was our best vacation so far.

Thank-you,

Diane and David Swan

Dear Paul and family,

This cabin is amazing, thanks for sharing your place with my family. It was my first vacation with my parents in over 20 years, and they enjoyed themselves as much as we did. We already can't wait to come back and haven't even left yet.

Thanks again,

Angel Swan (Wheatfield, NY)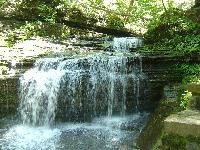 Dear Paul and family,

We had such a fabulous time at the cabin. The views were amazing and so relaxing. Loved the fire pit and watching movies. We ate outside every meal and felt so close as a family watching the sunset. Your place is a little bit of heaven. We can't wait to return next year to stay at the lodge. Love the peace it has brought to us.

See you next year,

The Cudzilo Family (North Tonawanda, NY)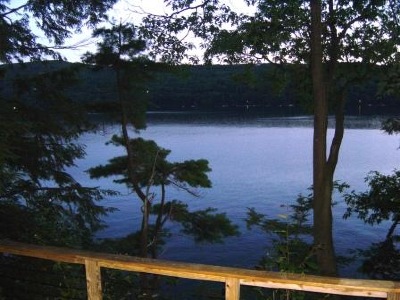 Hej med jer!

Tak for en dejlig oplevelse i jerese flotte brohytte.

Vi har hydt vdsigten, samt voret ude og bade i soen.



*For those who do not speak Danish

Hi guys!

Thank-you for a great experience in your beautiful cabin.

We have enjoyed the view, and swimming out in the lake.

Thanks again,

The Danish Vikings!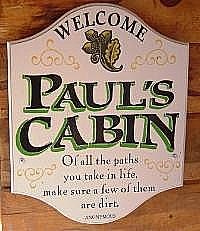 Dear Paul,

My husband and I moved from upstate NY to Tennessee six years ago. We were lucky enough to have both the cabin and the lodge and we will always have happy memories of bringing the family together. It was the perfect place and we enjoyed every moment.

Thank-you for making this piece of heaven such a special place.

Janet and Bob Korts (Maryville, TN)



Good afternoon, Paul!

As anticipated, the stay at the lodge was nothing shy of exquisite. The water was crystal clear - and a balmy 49 degrees, and we did have the pleasure of seeing some fish swim by from the window of the upstairs loft!!! It was Caribbean-esque!

Pam (the massage therapist) was amazing, the weather improved dramatically on Thursday/Friday so the boat was well-used and greatly appreciated (including a trip to the Glen Haven for dinner on Friday).

As a great aside, we met the couple that were staying in the Cabin when we had our ice cream at Vernak's (thanks again for that!). On Thursday night we ventured over and had a couple of libations with them. This lead to an entire day spent with them on the boat on Friday, and a great night in our 'outdoor living room' Friday night. Our wives are officially Facebook friends, which is hilarious.

We hit your wine cellar up for 2 whites (muscat and reisling) and 2 reds (pinot and cab). All 4 were excellent! We enjoyed them while Amy played piano and I played guitar/sang a few songs. It was truly sublime!!!

I understand the place is pretty much booked right up to October, but if there is a site or e-guestbook where I can leave a review or something, I would love to do so with an absolutely GLOWING response. More people need to experience this place (and we will certainly be back!).


Thanks again for a truly wonderful time!
Sincerely,
Vince and Amy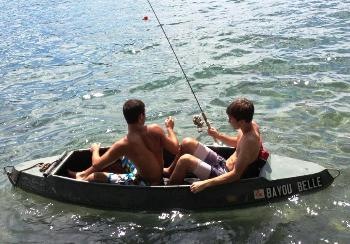 Great vacation, though weather not great ... found plenty to do in surrounding areas. On sunny days took advantage of the pontoon, great fishing.


Board games, popcorn and smores around the fire was magical. Very relaxing holiday away from the stress of everyday life ... loved it. Will be back.


The Bradleys Princeton, NJ

We were celebrating our 10 year anniversary and want to come back every year! This is an amazing place and we enjoyed the boat on the lake several days. We second the recommendation to go to the south end of the lake to the Glen Haven Restaurant! Loved the outdoor family room and also took advantage of Pam who came and did a massage for each of us. We took naps in the hammock and tried several of the great wines downstairs. This will be a very memorable week! We also made great friends with the guests who were staying at Paul's Cabin ... hope to reconnect with them someday.

The Wilson Family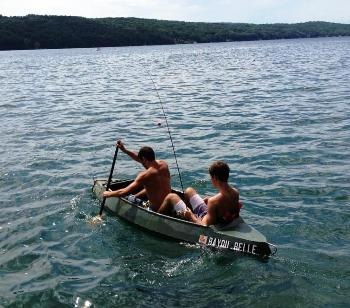 As I sit here on our last night stay I have to say I'm really going to miss this place. Matt was right, Paul, your property is truly outstanding. On our way down the "chipmunk trail", as my husband referred to it, to get here -- we were met with a beautiful view.


We had a couple of wonderful days exploring the south end of the lake and found a patch of perch by the garage with the "W" on it. Enough for dinner.


Each night we gathered around the fireplace and enjoyed the beautiful deck. Even the rainy days were enjoyable. My husband and I walked the driveway out to the mailboxes today and saw several deer along the way.


The best part was being able to spend time with my sister and her husband who we don't get to see often enough. Such a great place to relax and enjoy. We are going to go home with wonderful memories and great pictures of our time together.


Thanks for allowing us to use your home. It's a gem.

The High's Russia OH and Gilbertson's Rice Lake, WI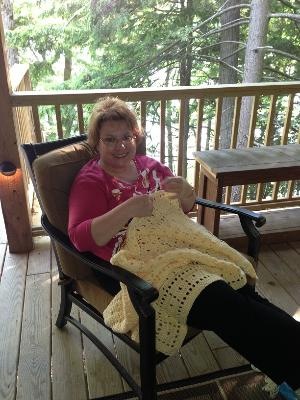 "There's no place like home" is the only thing I can say when I come home to Skanny ... we felt too spoiled to be on the lake in such luxury - it's not what we are used to, having grown up there with no shower, an outhouse, and sleeping on army cots ... but it's the most perfect place on earth so we could hardly adjust to this amazing home ...

It was a delight to be in a clean, well appointed kitchen - the stone walls are absolutely incredible - my favorite spaces are the outdoor areasa - in my opinion this is where the property shines - the beauty of the woods and views of the perfect lake and sunlight is like no other - thank you for all the seating areas ... clean cushions, solid furnitures - you're right that this property is unlike any other on the lake - most rentals are overused, dirty and outdated. Yours is the opposite.

The sheets and bedding were clean, no hairs or bugs, and the mattress comfy. The property was more like a hotel resort than a lake rental. Having worked for Marriot for 18 years I do understand what the wear and tear of guests over time - I also know that Mike is a service minded young man who I would snatch up for any full service property if I were still in such a role!!!

I hope you can see that we truly did love the property - some disappointments that happened throughout the week just took the edge off the enjoyment, but didn't mean we were disillusioned by the overall experience - truly you do have an exceptional place - it's expected that things will break or not work, but Mike's response was amazing. ......

Laura

Paul,

As promised, that is one amazing place/lake/area. Thank you. I almost cried when we left.

I know you won't be surprised but I ran 5-7 miles (mainly on the back gravel roads) several mornings and never saw a human, only deer.

Don't be afraid to raise your rates. I would. Please sign us up for next year during the same week.

The Francis, Russia Ohio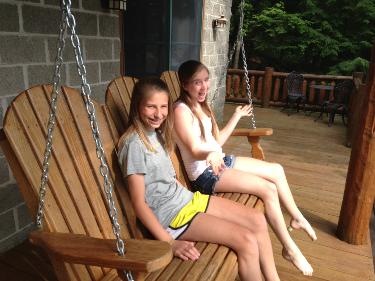 What words can we use to describe the "little slice of heaven" we were blessed to be given the opportunity to enjoy with our friends from Tampa, Florida.

The many reding nooks appealed to my 19 year old twins and we all gathered nightly to enjoy a movie. I got to see the Hobbit we brought from home which I hadn't squezed time out of my busy life to see.

Your vision of the perfect retreat is amazing -- thanks for sharing it with others.!! :-)

The Kaiser family, Victor NY and the Buchanon family Tampa, FL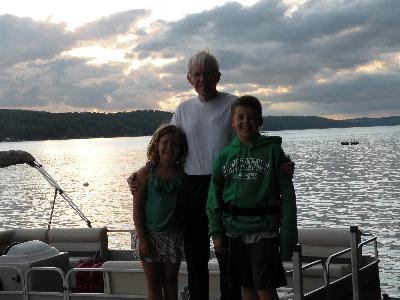 First time staying here. Loved it so much! Thank you for making this cabin. Hope to be back soon!

Edgar T

Wonderful family vacation once again - see you next year! My 10 month old loved to spend time with her family crawling around and being entertained.

The Gaffneys, Hottokus NJ and the Cronks, Rifgewood, NJ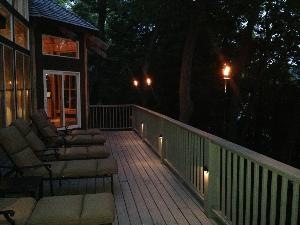 Our time here has come to an end!! We want to thank our friends Anthony and Angel for allowing us to spend time here at Paul's Cabin. .... Paul your cabin is amazing! During our stay we ventured into town on a boat ride, we took a road trip to Buttermilk Falls, and had many late nights chatting fireside. I must admit I had quite a bit of anxiety getting back up the hill .... we were so happy we were able to experience the great outdoors at Paul's Cabin.

Lindsey and Maurice Ricks

After a beautiful wedding in Skaneateles we had a fabulous week at Paul's Cabin and Lodge with our new in laws. Swimming, fishing and boating on a pristine lake. Grilling chicken and steaks outside every night. Campfires with smores and marshmallows and much singing! Really enjoyed the pontoon boat and boating to town and back. What a great week for our two families and eight young children. Hope we can come back. Scenery is gorgeous! Thanks you.

The Talberts Buffalo, NY

I swimed in a lake and fished. I also had a fire and went in the pontoon and the canoe. It was a fun week. Could my Dada buy this place for $1oo. Call me.

Andrew 8 years old and Jack age 6.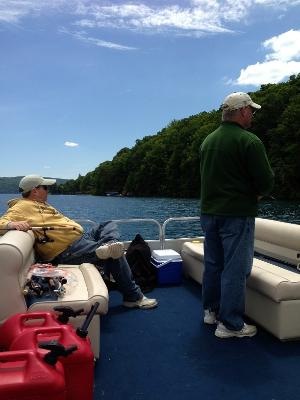 Thank you for another successful Fay/Lockard Labor Day weekend getaway .... our fourth annual was even more spectacular than the last. Warm days, wild night time thunder storms -- and plenty of swimming, eating and campfires. This place is our refuge, and we look forward to it all year long. Thank you for giving us a place to disconnect from life -- connect with each other -- and make fabulous memories! Until 2014 at the Lodge!

The Fay's Melrose, MA and Lockland's Columbus, OH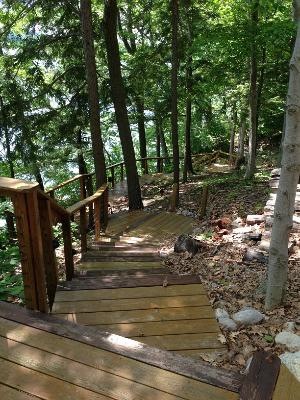 Dear Paul,

My husband found your lake home a few years ago doing a search online and had saved it to his favorites list. So glad we finally reserved some time to come and visit. After moving to Pittsburgh in 1996 -- it was beautiful to vacation back in the state of NY, not far from where we both grew up. You place is incredible and we enjoyed our time together. We were close enough to family that they stopped over to kayak and fish. I caught and released a bass.

Your caretaker was great -- he helped us get settled and give us some information about the area -- great guy!

Loved the October sunsets from this view! Amber! Life is so busy -- it was a wonderful place to actually get to experience the 24 hours in a day again!

Steve and Char Taggart, Pittsburgh, PA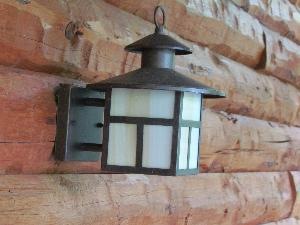 11 of us 60 year old friends from high school in Upstate NY soooo enjoyed this beautiful cabin in the woods. Thanking you again for this beautiful location. That road is something else but we made it.

the 60 year olds

PS Your caretaker was so great. Cheerful and helpful, so special.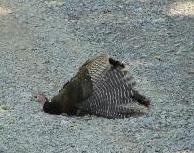 What a wonderfen, turned 60 on the 19th so this is where we picked to celebrate with a tour of wineries and cheeses. Everything was wonderful. Our son who works at NY Presbyterian Hospital was able to join us for a short stay but loved him being with us.

Ann, Ben and Robert Witcher, Powder Springs, GA

Dear Paul and family,

Thank you so much! We enjoyed our stay! We hiked to the driveway without stopping in 31 minutes. the view is beautiful and we loved the hot tub. Thanks again,

Cassie, Enca, Ashleigh, Christine, Katie, Michelle and Jennifer

Made it to the mailboxes without stopping .... slow but steady. We were rewarded with morel mushrooms on our return trip. Beautiful place. Very relaxing.

Doug and Jane Hein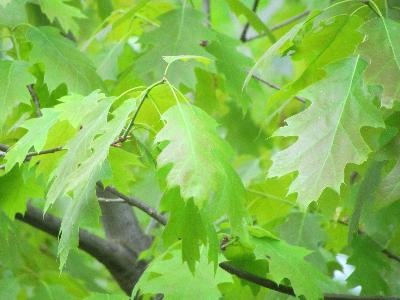 The first day we arrived we went to Doug's Fish Fry that was great. On Sunday was a beautiful day we ran up the hill in 10 minutes. Going in the boat fishing was fun. Going in the spa when it was raining was relaxing. And lighting up the fire with blankets and doing smores. Thank you Paul.

Paris Bradley, age 11

Great vacation, though weather was not great... found plenty to do in the surrounding areas. On sunny days we took advantage of the pontoon. Board games, popcorn and smores around the fire was magical. Crazy neighbors were interesting. My relaxing holiday away from the stress of everyday life .... loved it .... will be back.

The Bradleys, Princeton NJ

Paul,

Thank you for providing us with such a wonderful home for the week. And thank you for the hospitality and particularly your generosity with your boat. The house and the setting you've chosen are beautiful; we hope to return. Thank you so much

Kaspurs, Richmond VA and Sari Oceanside NY and the Graysons Tempe AZ.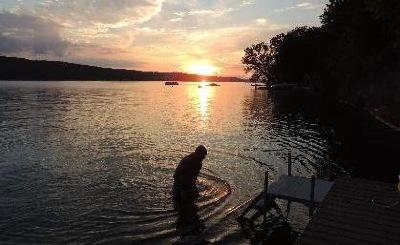 Dave and Sue -- 36 minutes to the mailbox and back (including a stop to meet a neighbor). You place is amazing! We had the best time ever. Thank you for having us.

Jen and Zeke Ochs

We loved the Lodge and the vacation was over before we knew it. Deep sleep and family fun in the water. We caught a lot of fish (yellow perch, small mouth bassnfish) , Rock bass and sunfish) Thank you.

Finn, Jim, Cal, Jimmy and George (ages 21, 19, 10, 4 and 1)

Gracias! Este lugar es hermoso. Muy acogedor y el agua del lago en nosotros un rewerdo inolvidable.

Dave, Adraina, Santiago and Andres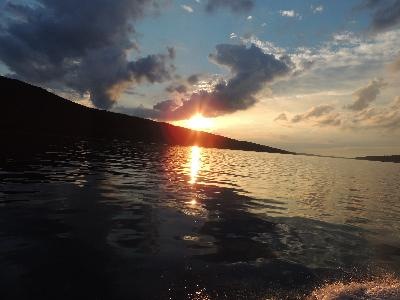 We had a great week in Skaneateles -- we started it off by getting married!!! Loved staying at the Lodge and cabin was a great way to wind down after a long summer of wedding planning. It was great to have our two newly-joined families here together and watching all of the kids (and adults) explore and play. It was wonderful.

Skaneateles and Paul's Cabin/Lodge will surely always hold a special place in our hearts and we hope to be back to celebrate a few anniversaries here. Thank you!!

The Newlyweds -- Eric and Sarah Nalbach

PS Mike (our caretaker) is amazing and really helped us out. Thank you!!



The Finger Lakes was this fall's retreat;
Vernak farms they said to meet.
We followed the escort down Route 41;
Where they dropped us off for a week of fun.
With every turn, our excitement would grow;
As we began our descent of Paul's Cabin below.
The drop-offs were steep on the mile, stone trek;
Hands on the wheel -- I was a nervous wreck.
We made it down the narrow ravine;
And the house of log was a sight to be seen.
It stood three stories with decks on each floor;
We couldn't have possibly wished for more.
Magnificent pictures captured from the dock;
with Paul's Cabin perched high above the rock.
We laughed, played games and of course drank wine;
And perused the list for places to dine.
Our first dinner out was at Blue Water Grill;
Where the menu items were not run of the mill.
Tuna burger and scallop po-boy;
And sushi rolls with extra soy.
As the sky turned dark and the wind grew strong;
I laid in my bed and thought "something's wrong".
I heard a scratching as if it were in my room;
I arose, shined a light to spot my doom.
I could rest again, there was nothing grim;
It was just a house guest that needed a trim.
We'd rock on the porch with our morning Joe;
Brfenda stayed inside -- clippin her big toe.

Amy and Joe Kennedy, Schenectady NY

PS Stayed in the Cabin for a few days then moved to the Lodge for a few days. Had a wondeful trip in your beautiful homes.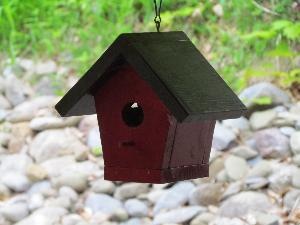 Thank you for a wonderful experience! My husband booked this for our 2nd wedding anniversary. What a trreat!

We loved how this cabin brought luxury to the woods with the outdoor TV and hot tub. This was a trip to remember! We hope to come back and stay again one day, maybe in the summer so we can enjoy swimming in the lake. Thanks again for a wonderful stay.

Jason and Heather Galbraith, Philadelphia PA

Dear Paul,

How appropriate we stay here for our son Paul's graduation from Syracuse University. Since Paul has been at Syracuse, we have enjoyed our stays in Skaneateles very much. And your place is at the top of the list. We will have many memories of our time here.

Absolutely beautiful! Weather was perfect and the cabin was the best!

We will be back,

Jane and Scott Whitman