OUTDOORS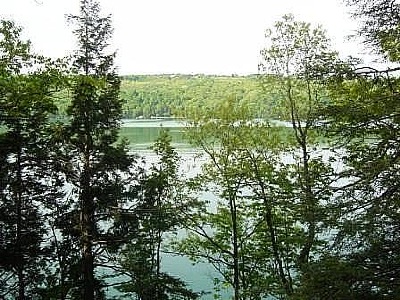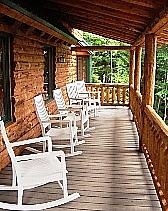 The Covered Porches -- wrap around the cabin providing spectacular presence with Skaneateles Lake. You can become mesmerized as you rock to the rhythm and beauty of the nature and sounds that surround you. Skaneateles sunsets are alluring and breathtaking.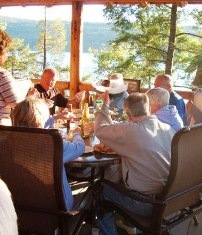 Outdoor Dining -- table for six where friends and family can enjoy each other, and their dinner with the tranquility of Skaneateles. We have an old fashioned park-style barbeque grill and we provide the charcoal, lighter fluid and matches. You provide the steaks and the friends.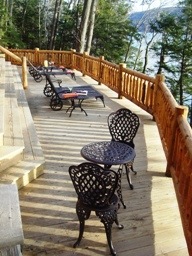 The sun deck has spa quality lounges. It doesn't get too sunny there because the trees still filter out the heat in the summer time. With the lake breezes, there is a feeling of outdoor air conditioning. We have speakers placed for enjoying Sirius radio or your Ipod music. When we are at the cabin, we typically bring another family. This is where the Moms usually have their happy hour.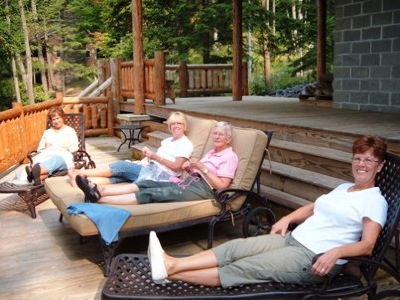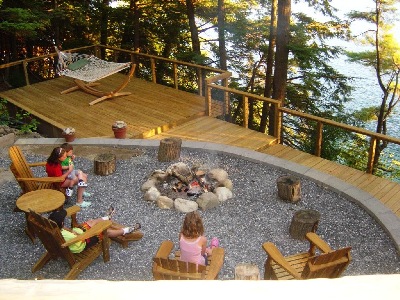 Campfire Pit -- our "zero clearance" fire pit was designed after those oceanside swimming pools that look like they're connected with the horizon. Enjoy your fire with an unobstructed view of the lake and trees. The water is so clear, you can literally watch the fish swim by. We've included the firepit as part of the sound system as well.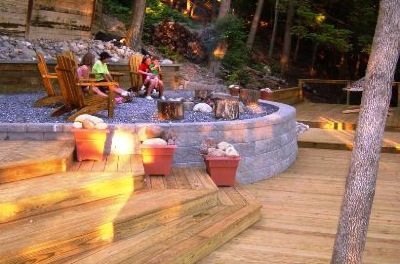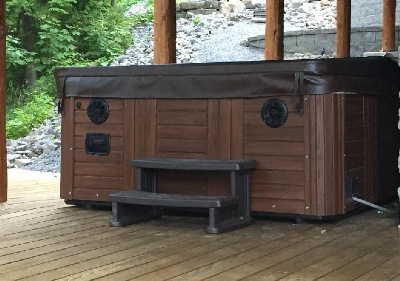 New paragraph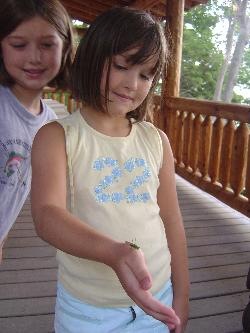 Bugs .... we only have friendly ones. That's right. We don't have mosquitoes or the nasty black flies and deer flies that invade the Adirondacks. We have a few moths and flies we are constantly vigilant about carpenter bees around our logs and timbers. But our bugs are the nice ones that the kids love.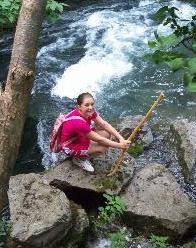 Waterfalls and gorges. If you like to hike, you can go for miles through country forested roads....the home of deer, turkey, rabbits and other friends of the forest. After a good rainfall, you may even see some frogs and toads come out to say hi!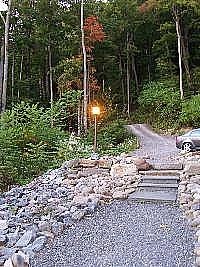 Privacy. Our cabin is located a mile off the road, thru a forest until you get to our protected property. The drive to the cabin is "exciting" as you wrap around gorges and mountain slopes. The drive adds to the privacy but we recommend at least one of your cars have four wheel drive.

We have a few good neighbors that are an acre away, but this is as private as it gets.